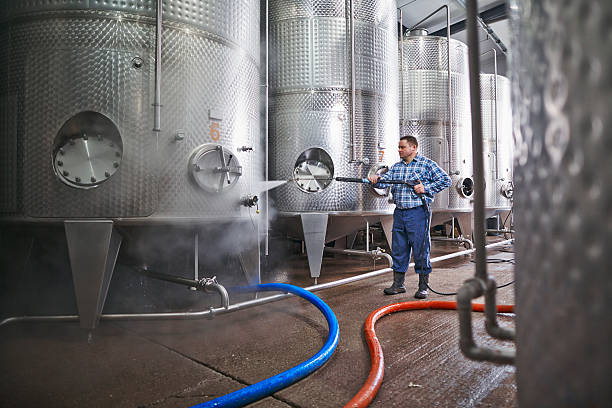 With both fresh and regained metalwork, CCMP is in the business as of 1978 and offers a wide range of anticorrosion solutions to meet your design criteria. Currently serving primarily the metropolitan areas of Sydney, the Central Coast, Newcastle and New South Wales as a whole.
We are both a PCCP credentialed corrosion resistant curler and sand blasting Sydney (CSIRO which was before for public sector work) with a focus on providing specialised abrasive methods, architectural and industrial painting, and barrier protection steel sealant solutions. We have already been operating successfully for more than 40 years or are engaged in providing anticorrosion assistance inside a professional and safe manner that provides our customers a high standard.
As a result, CCMP has grown to be a well-known and trustworthy sandblasting Newcastle business with professional and friendly service that its loyal clients value as one of its key distinctive features.
We can deliver your supplies to our location.

a sizable indoor lay down area for applying coatings in both workshops

A vessel of heavy equipment with a capacity of ten tonnes services the lawn area.

Fully exposed concrete area (more than 4000 square metres) for inbound goods stockpiling as well as dust reduction

20 lots and lots of overhead fork lift capacity. (Load crane businesses are used to manage heavy lifts more than 20 Tons and tons.)
The Management and Production Team:
The company would not be complete without the skilled and experienced sand blasting Sydney production and administrative teams at CCMP. Since the company has been in operation for more than 40 years, many members of the team have been with it for a long time and have been essential to its ability to maintain the protective coatings with success.
The chief executive, Peter Way, seems to have more than 35 years of experience in the metal and preventative coatings businesses. He was involved inside the founding of several acerbic blowing and defensive coating processes and holds a wealth of knowledge in the structural steel production and barrier protection treatment industries.
Peter has been involved in many aspects of company's sand blasting Sydney production as well as the commitment for its current customers as a full-time Managing Director. He places a particular emphasis to secure new long-lasting clients also locating new growing areas as in the company.
Over the past two decades, Bradley Wenzel have been a member of CCMP one family. He oversees production as in CCMP's workshop and plays the role of Production Manager. He oversees a sandblasting Newcastle production team that is well-versed and perfectly trained. Brad got a lot of protective as well as management coatings perfect experience, and the long-term knowledge as well as professional one relationships along with lasting clients add value to our customers, suppliers, and staff at CCMP.
For more visit: https://ccmp.com.au